With Zoom App:
1. Download ZOOM APP. to your Laptop, Ipad or IPhone
*preferably a device with a larger screen for better visibility
2. Sliding Scale Payment till further notice.
Pay between $8-$18 per class via Venmo to
@JenniferCepeda_Productions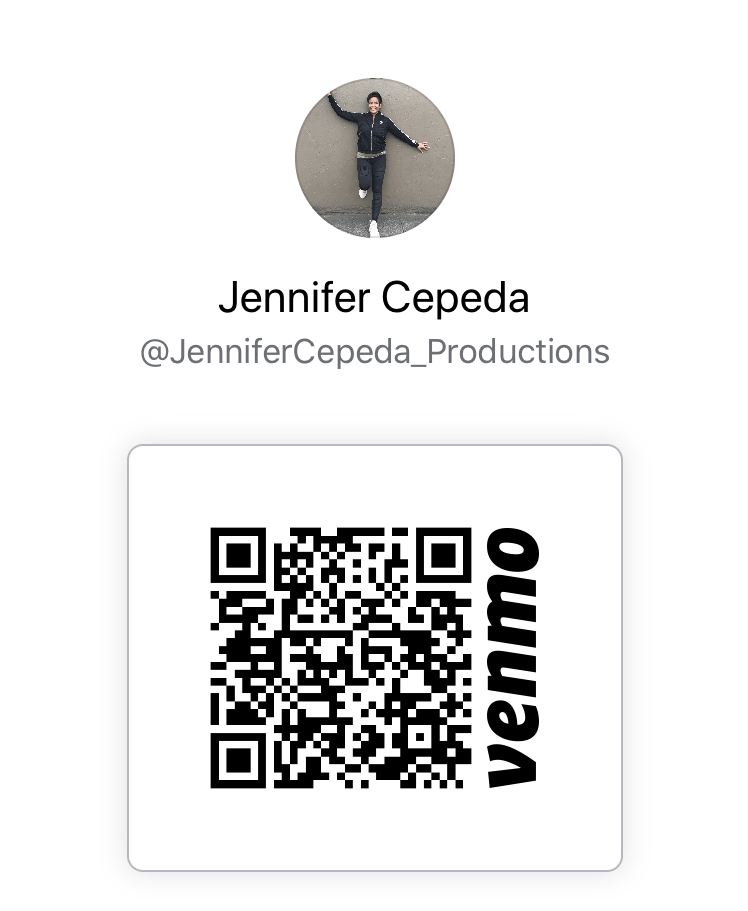 Suggested Sliding Scale Till Further Notice: This pricing to reflect the craziness of the world right now: You might want to mix & match these. I am including tax within the pricing.

$8-$9 Per Class
Unemployed
Plan to take multiple classes per week

$10-$13
Plan to take 1-2 Classes a week

$13-$18
Plan to take 1 class a week/month or are feeling generous in this time
3. Submit your Email to JencnDesign@Gmail.com
Once you have submitted both your payment and your email, I will add you to the scheduled meeting.
4. Registration ends 1 minute prior to the event. ; ) I'll try to fit anyone who can join up to the last minute…