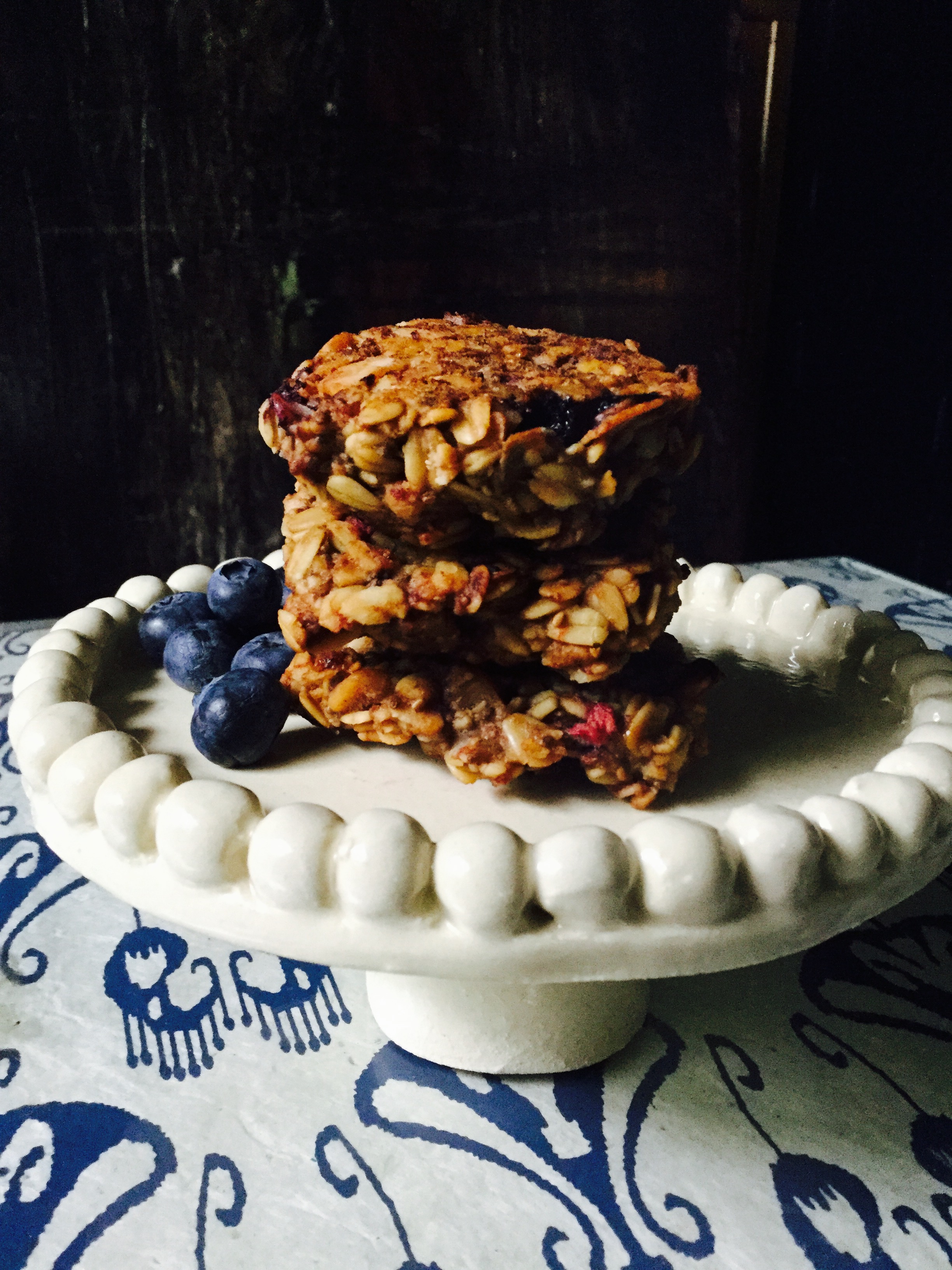 MMMMM.MMMM.MMMM.
This is a recipe I actually found on YouTube from Whole Foods. They are listed as Coconut Breakfast Cookies. However, they really don't taste much like coconut! Regardless….I love these cookies. I made a few modifications to the original list of ingredients, and cooked them a bit longer so I could feel as though I'm eating a crispier cookie.
2 small bananas
1/4 c melted coconut oil
1 c quick rolled oats (Or thick oats, experiment here!)
1/3 c finely chopped walmuts
1/3 c coconut shavings
2 tbsp chia seeds
*2 tbsp vanilla protein powder
Handful of blueberries (and or raspberries)
Parchment Paper
Your favorite mini cake plate ; )
Mine is from hand made here in Seattle by my pal Tracy Mintz.
Mash your bananas in your favorite mixing bowl.
Pour in your melted coconut oil
Mash together with a potato masher.
Mix in the rest of the ingredients.
Divide the dough into 12 balls
Place on a cookie sheet lined with parchment paper
Flatten each cookie down with the bottom of a glass or your hand
Bake at 325/350 for 20-30 minutes (to your taste)
* I accidentally omitted the vanilla protein powder the first time around, and really enjoyed the cookies. I thought they were short of sweetness, but still really good! When I made the cookies a second time, I added protein powder. The smell of the powder really turned me off, so I only used 1 tbsp. That actually seemed too sweet to me. The third time, I used perhaps 1 tsp., and added blueberries and raspberries. This was the perfect combo for my taste.
I sadly have to take a time out from these for now as I've moved on to a Whole 30 moment my life. But I'm thinking about these little treats ; )
Let me know how they turn out for you should you decide to try them out!
https://www.dancepowered.com/wp-content/uploads/2017/02/img_1829-scaled.jpg
2560
1920
adminwp
https://www2.dancepowered.com/wp-content/uploads/2020/06/DPLogo_Color-01-300x80.png
adminwp
2017-03-03 14:13:40
2022-03-11 23:50:16
Flourless Breakfast Cookies